Columns allow you to structure your text better and are visually attractive to the visitor.
You can add columns with the following steps:
Step 1
Place the cursor where you want to add the columns.
Step 2
Click on the "column icon".

Step 3
Select the desired number of columns.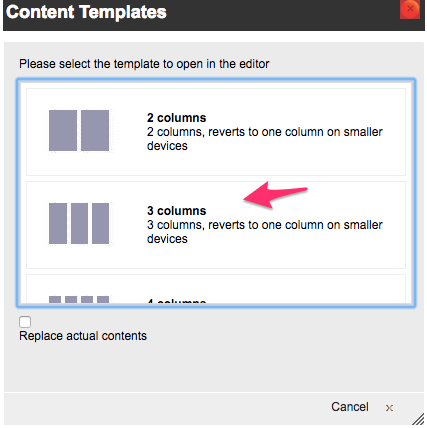 Step 4
Replace "First column", "Second column", etc. with the desired text.

Step 5
Click on "save". The columns have now been added to the page.
Tip: In addition to text, you can also add images, videos, quotes, etc. in the columns.
If you can't do it this way, don't hesitate to contact us. This can be done by mail to support@dropsolid.com or by phone to 09/395.02.92.