On the website there are a lot of standard places where you can add images (e.g. for media, in the grid, etc.).
You can also add images to the text with following steps:
Step 1
Place the cursor on the place where you want to add the image.
Step 2
Click on the image icon.

Step 3
Click on "Browse Server".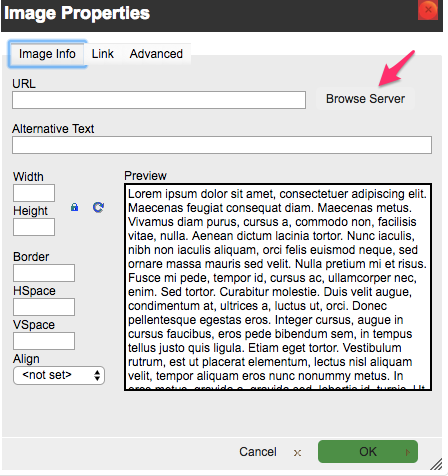 Step 4
Click on "Upload" and open the image from your computer.

Step 5
Click on the bottom "Upload" button.
Step 6
With the correct file selected, click on "Add file".

Step 7
In the next screen, click on "Ok".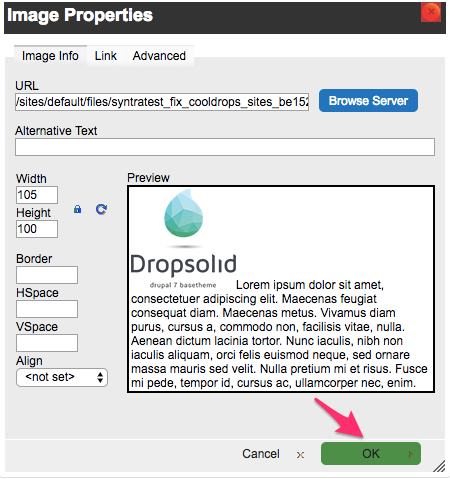 Step 8
Click on "Save". The image has now been added to the page
Tip Add an alternative text to the image. This allows search engines to include the image in the search results.
This helps for the general position of this page and your website in the search results.
To reopen the next screen, select the image and click again on the image icon (see step 2).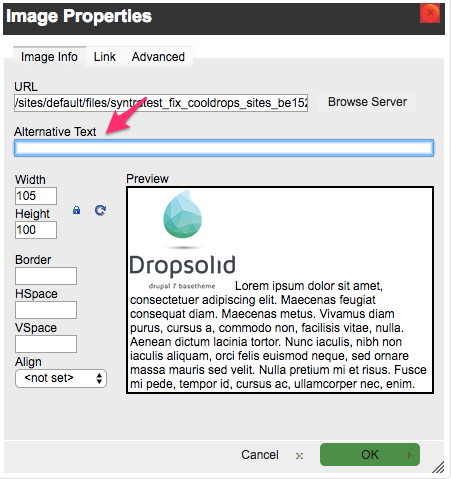 If it doesn't work out this way, don't hesitate to contact us.
This can be done by mailing to support@dropsolid.com or by phone at 09/395.02.92.